Dr. Ana M. Palacio Joins the Department of Public Health Sciences as Professor of Clinical Medicine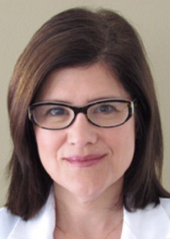 Ana M. Palacio, M.D., M.P.H., has joined the Department of Public Health Sciences as a professor of clinical medicine.
Dr. Palacio completed a residency in Internal Medicine at the University of Miami and General Medicine Fellowship and Masters in Public Health at Johns Hopkins University. She joined the University of Miami as faculty in 2004.
Since then, her work has focused on the improvement of clinical outcomes among high-risk adults through the implementation of innovative ancillary strategies, such as the use of administrative data to identify those at risk,  remote health coaching, point of care medication delivery, the collection and use of social determinants of health for risk stratification and prevention and the integration of multilevel data. 
Dr. Palacio is a local site principal investigator for the Million Veteran Program and for VA-IMPACT, which is a multicenter trial that will compare metformin and usual care at secondary prevention of cardiovascular outcomes.
Additionally, she is a co-investigator in the U54 Precision Medicine and Health Disparities Collaborative, as well as the director of a faculty development program known as the University of Miami Program in Research Education. The program coaches junior faculty in the conduction of clinical research.