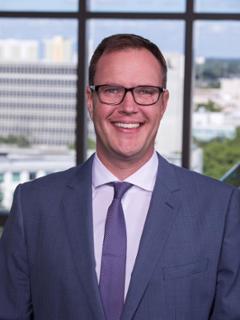 Adam W. Carrico, Ph.D.
I am a clinical-health psychologist with extensive experience in developing and testing behavioral interventions targeting the intertwining epidemics of substance use and HIV/AIDS. During the past decade, my clinical research program has focused on boosting the effectiveness motivational enhancement interventions such as contingency management (CM) and motivational interviewing (MI) for HIV/AIDS prevention with people who use stimulants such as methamphetamine. I recently completed a randomized controlled trial of a positive affect intervention designed to boost the effectiveness of CM for stimulant abstinence with sexual minority men living with HIV who use methamphetamine. To date, this is the only trial to demonstrate that a behavioral intervention can achieve durable and clinically meaningful reductions in HIV viral load with people who use substances. My translational research program focuses on understanding the biological pathways whereby substance use may amplify risk for HIV acquisition, clinical HIV progression, and SARS-CoV-2 infection. My team was among the first to document stimulant-associated alterations in immune activation, inflammation, and HIV persistence in those with treated HIV infection. We are also leveraging "-omics" approaches to examine the complex pathways whereby substance use and other behavioral factors may amplify risk of HIV acquisition or clinical HIV progression. For example, my team recently completed a project leveraging RNA sequencing (RNAseq) to delineate stimulant-associated alterations in leukocyte signaling pathways in treated HIV infection. We are also actively pursuing studies examining whether and how behavioral factors alter DNA methylation, the rectal microbiome, and rectal inflammation in sexual minority men living with or at risk for HIV. My research program provides an ideal platform to mentor the next generation of translational and clinical researchers in HIV/AIDS prevention. I have successfully mentored three predoctoral students, two postdoctoral fellows, and one junior faculty member to obtain NIH funding for their research (i.e., F31, R36, R03, and K23). My extensive contributions to research, mentoring, and service were recognized in 2015 by the American Psychological Association with a Psychology and AIDS Emerging Leader Award.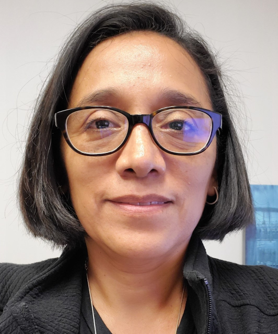 Maria Rosa Velasquez
Graduated with a Bachelor of Sciences degree in Administrative Education from the Universidad Pedagogica Nacional, Mexico City (UPN) in 1987, and a Master of Sciences degree in Public Administration from the Instituto Nacional de Administracion Publica Mexico City (INAP) in 1993. Since 2009, Ms. Velazquez has been with the University of Miami, Department of Public Health Sciences. She has performed the role of Senior Research Support Manager for several data collection studies in Miami-Dade schools and primary care sites.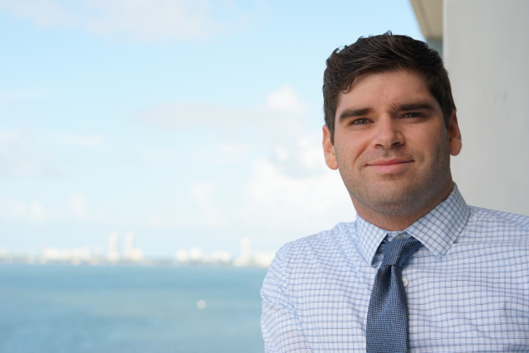 Michael Viamonte
Michael Viamonte is the Research Coordinator for the ICARUS Lab. Born and raised in Miami, Michael received both his Bachelor of Science in Biology and Master of Public Health degrees from the University of Miami. Michael's primary interests are the intersections of biological and behavioral research. Other research interests include genomics and opioid prevention.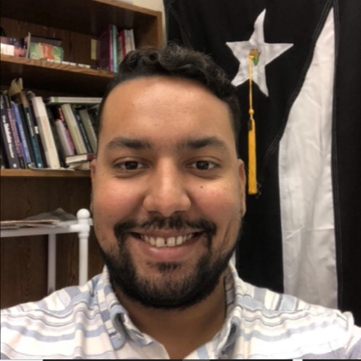 Jose Colon-Burgos
Dr. José Félix Colón Burgos completed his undergraduate studies at the University of Puerto Rico, where he earned a bachelor's degree in Psychology and Community Mental Health and a minor in Sociology. He continued his graduate studies in the Graduate School of Public Health at the University of Puerto Rico, where he earned a Masters in Science in Health Systems Research and Evaluation and a doctorate in Public Health specializing in the study of the Social Determinants of Health. His research interests include the study of the social determinants of health and the social determination of health, the effects of inequality and social structures in health, maternal and child health, substance abuse, and sexual risk behaviors, access to health services and the study of the political economy of health.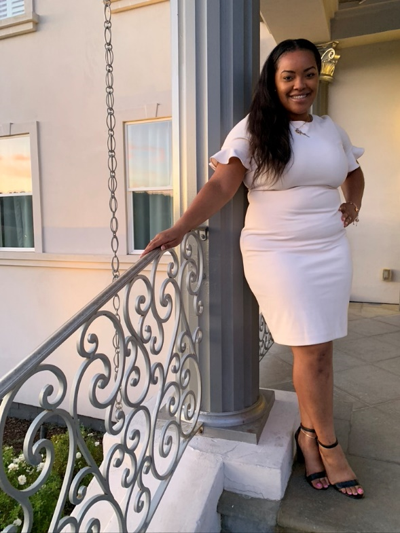 Chika Chuku
Chika is a PhD student in the Epidemiology program at the University of Miami Miller School of Medicine. Her research interests include urban health disparities, women's health, and HIV-related health.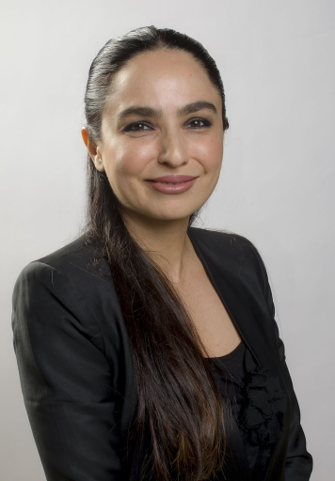 Delaram Ghanooni
Delaram Ghanooni, M.D., MPH, CPH is a Ph.D. student in Prevention Science at the University of Miami, Miller School of Medicine, Department of Public Health Sciences. She has studied and worked in the Middle East, Canada, and U.S. with her main interests in exploring the underlying immunological and biobehavioral mechanisms and pathways of HIV and STIs in underserved communities to improve disparities and optimize health outcomes among minority populations.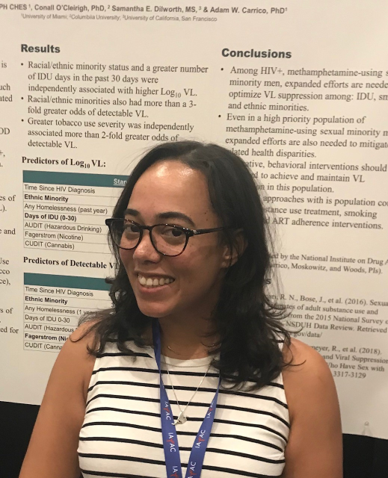 Leah Davis Ewart
Leah is a Prevention Science and Community Health doctoral student who specializes in HIV prevention, care and treatment. She has a MPH from FIU in Health Promotion and Disease Prevention, and is a Certified Health Education Specialist. She has previously worked as a Health Planner for the Broward County Ryan White HIV Planning Council and as a Health Educator for the Special Olympics Health Communities initiative.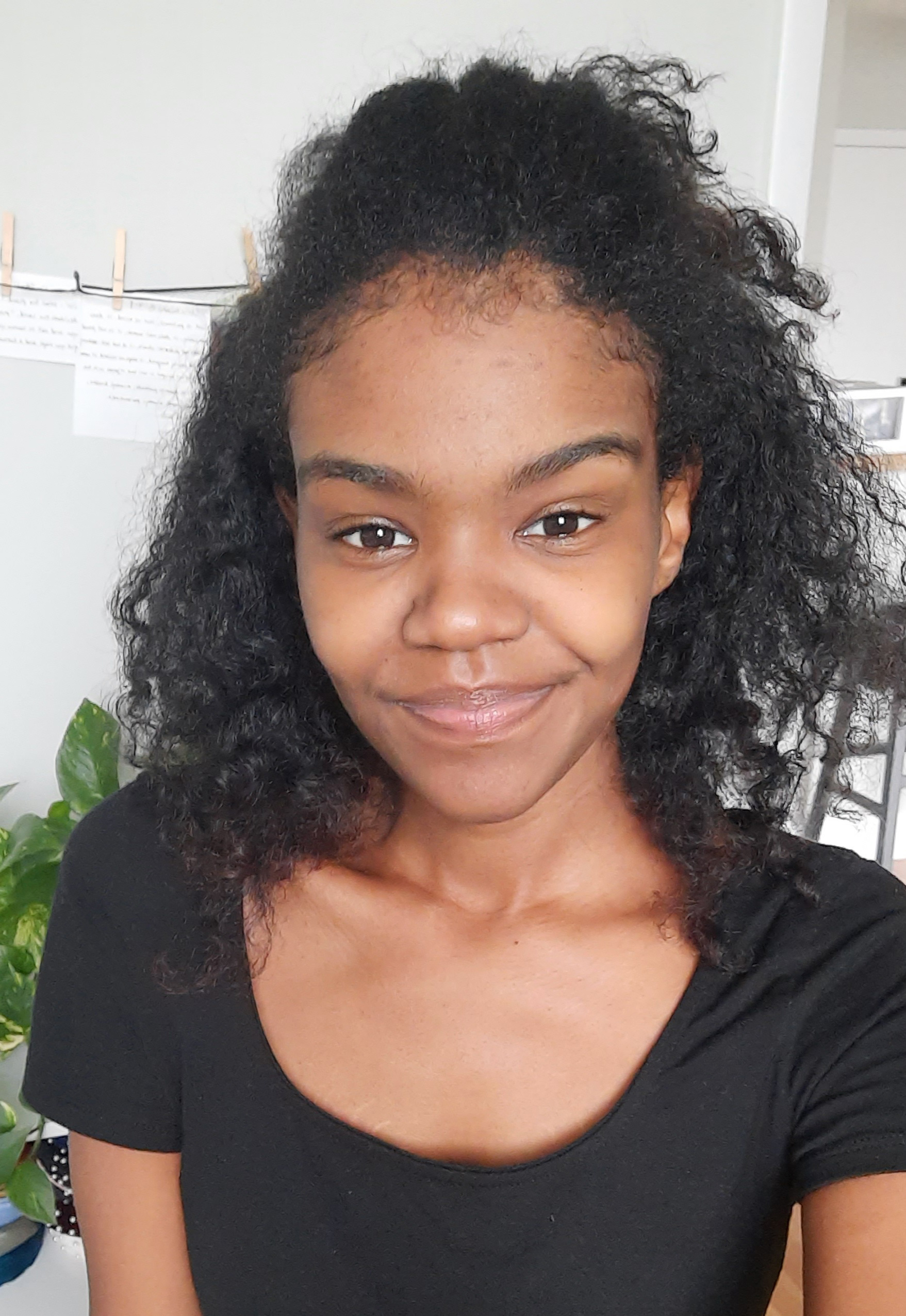 Nicole O'Dell
Nicole O'Dell is Research Assistant in the ICARUS Lab. She received her Bachelor of Science in Biochemistry from Brandeis University, and currently pursuing a Master of Science in Public Health degree from University of Miami Miller School of Medicine. Nicole is interested in the intersection of science and public health. She hopes to focus on understanding the impact of HIV and access to treatment and care in resource limited communities.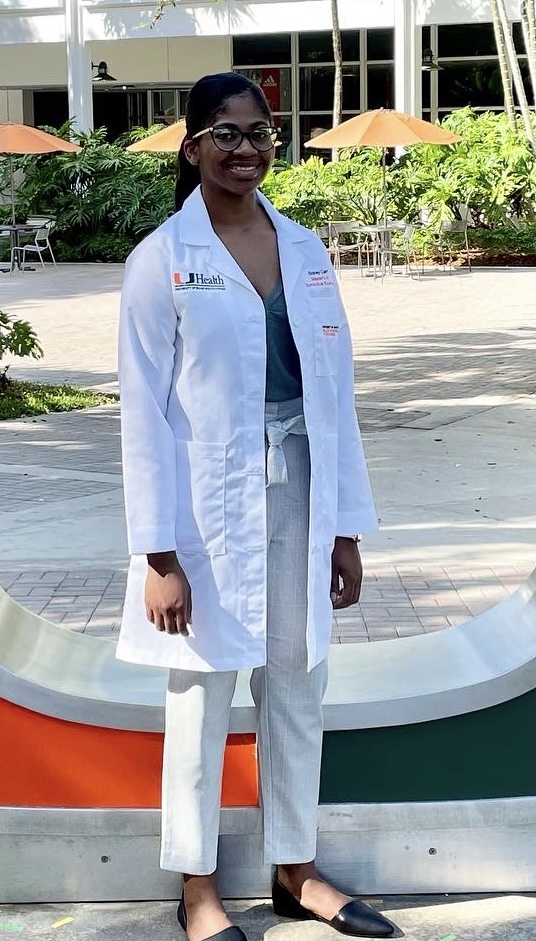 Sidney Carr
Sidney Carr is a Research Assistant in the ICARUS Lab. She received her bachelors degree in psychology and her masters in biomedical sciences both from the University of Miami. Her research interest include health disparities in underrepresented populations, HIV, and substance abuse.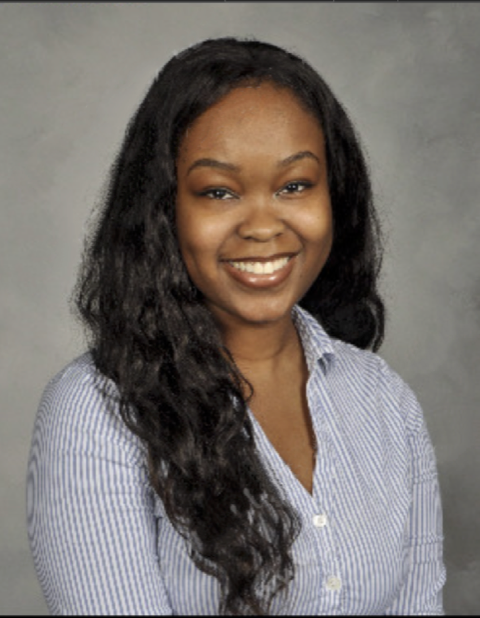 Renessa Williams
Dr. Renessa Williams is a NIDA T32 postdoctoral fellow in the Department of Surgery. After completing her Bachelor of Science in Nursing at the University of Florida, she matriculated directly into the PhD program where she received extensive training on advanced epidemiological methods in population-based samples and applying community based participatory research approaches in her work with people living with HIV. Her academic training coupled with her clinical experiences has positioned her to work with various community and state initiatives to reduce HIV-related stigma in Florida. Recently, Dr. Williams has received a Center for HIV and Research in Mental Health (CHARM) pilot award to understand the bio-behavioral pathways linking intersectional stigma to inflammation and viral suppression. Her ultimate passion is to pursue a bio-behavioral research program focused on health outcomes that complicate HIV prevention, treatment, and care in African Americans living with HIV.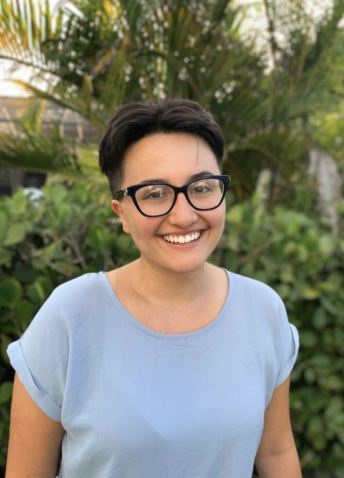 Rachel Verhagen
Rachel is a Ph.D. student in the Clinical Health Psychology Program and completed her undergraduate degree in psychology at California State University, Los Angeles. Rachel's primary research interests focus on the intersection of race, sexual orientation, and religion/spirituality, as well as self-conscious emotions, and how the experience of these emotions exacerbate PTSD symptoms and influence physical health outcomes for PWH and high-risk groups. She is also particularly interested in Motivational Interviewing and other therapeutic treatments for substance use and trauma.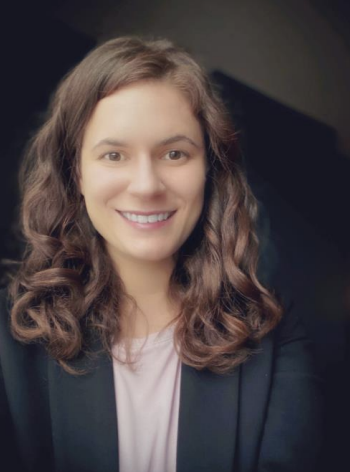 Emily Cherenack
Emily M. Cherenack, MA, PhD, is post-doctoral associate whose work focuses the relationship between mental health and immune outcomes among socially marginalized individuals with HIV and other chronic health concerns. Dr. Cherenack earned a BA in psychology from Barnard College of Columbia University in 2012. In 2021, Dr. Cherenack obtained her PhD in clinical psychology with a concentration in health psychology from Duke University. She completed her clinical internship/pre-doctoral residency in Behavioral Medicine at Warren Alpert Medical School of Brown University. As a post-doctoral researcher mentored by Dr. Adam Carrico, Dr. Cherenack investigates the bio-behavioral mechanisms connecting syndemic conditions to immune outcomes, with the aim of developing interventions to improve both mental health and clinical outcomes among people impacted by HIV.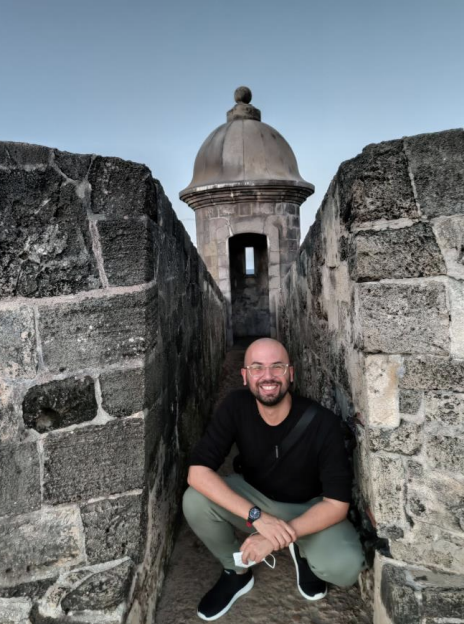 Omar Valentin
Omar R. Valentín is a Clinical Research Project Manager for ICARUS lab. Omar completed his Bachelor of Science in Chemistry from the University of Puerto Rico (UPR), Río Piedras Campus and his Master's in Public Health in Epidemiology from the UPR-Medical Sciences Campus. He has previously worked as a study coordinator at the UPR/MDACC Partnership for Excellence in Cancer Research (2015-2016) and later at Temple University School of Social Work (2017-2020). As a result of his experience, his research interests have grown in the study of syndemic factors associated to HIV and HPV acquisition, as well as access to HIV treatment and prevention care continuum.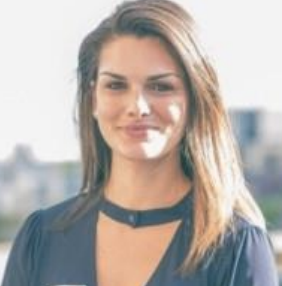 Chelsea
Chelsea is a Research Project Manager with the iCARUS Lab. She holds Bachelor's degrees in psychology and family & child sciences from Florida State University and a Master's degree in counseling with a concentration in sports psychology from Boston University. She spent over three years working as a Project Manager with the Football Players Health Study at Harvard University, which focused on the health and well-being of retired NFL players. She also worked at Florida International University, where her research focused on the health effects of marijuana on people living with HIV, as well as the efficacy of a mind-body intervention with older adults living with HIV. Overall, Chelsea is interested in how various health outcomes affect behavioral health.