The Leslie and Loretta Copeland Foundation (L&L Copeland Foundation) was established in Chicago in 1999 and named after the late Leslie O. Copeland, former chairman and president of the Chicago-based North American Life Insurance Company, and Loretta M. Copeland, the foundation's founder. The Foundation annually funds and sponsors initiatives from organizations and institutions that are dedicated to improving the community – such as DPHS.
Through the generous contribution of the L&L Copeland Foundation and matching funds from DPHS, the department is able to support this mission. The 2023 Request for Applications (RFA) for the Copeland Foundation Project Initiative (CFPI) allowed DPHS faculty to apply for project funding. Organized by Dr. Alberto J. Caban-Martinez, Associate Professor and Vice-Chair for Research, this funding aims to develop highly innovative, programmatically important, and catchment area-relevant investigator-initiated, research, education, or community service-focused projects. "Thanks to the Copeland Foundation we are able to offer seed funds that can support and catalyze much-needed public health research, educational and service-focused projects across various disciplines," said Dr. Caban-Martinez. Department Chair, Dr. David J. Lee also noted that, "Annual Copeland Foundation support has funded many pilot projects over the years that have led to many public health advances both locally and beyond." 
The CFPI award will cover any conference, symposium, special topic panel discussion, pilot project (in research, education, or service), or other activity that results in a report, white paper, or publication that addresses current public health issues and/or challenges, global or local. "We are so thankful for the continuous support throughout the years from the Copeland Foundation.  Every year we strive to address areas of need in our service to communities and take research to the next level as we impact Public Health issues locally, nationally, and beyond," said Margie Jimenez, Assistant Chair of the department.
The initiative for 2023 offers a total of $50,000. This year, CFPI received more meritorious applications than it could fund, therefore only four applications were awarded. The funds available are direct dollars that must be used to support the project aims by the end of May 2023. Applications were evaluated and scored by an interdisciplinary panel made up of researchers and public health professionals. 
The Copeland Foundation Project Initiative Award winners for 2023 are:
Jennifer J. Hu, Ph.D., Impact of Inflammasomes on Breast Cancer Clinical Outcomes.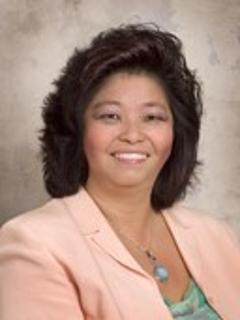 The goal of the project is to improve breast cancer treatment response, quality of life, and survival disparities. To achieve this, the researchers will test six biomarkers in a group of breast cancer patients from three different racial/ethnic groups. They will examine whether these biomarkers are associated with skin toxicities, pain, and survival outcomes after radiotherapy. The project has three specific aims: 1) to evaluate if radiation treatment triggers inflammation and skin toxicities, 2) to investigate if radiotherapy causes pain and neuroinflammatory responses and 3) to explore if including biomarkers can improve predictions of breast cancer progression-free and overall survival. The researchers hypothesize that elevated biomarkers are associated with worse outcomes and including them in the analysis will improve the prediction of patient outcomes.
Min Lu, Ph.D., Detecting and Interpreting High Order Interactions for Single-Cell RNA Sequencing Clusters with Applications to Ovarian Cancer.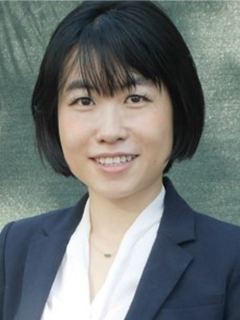 The project aims to create efficient statistical methods for detecting and interpreting complex interactions in single-cell RNA sequencing (scRNA-seq) data. Researchers plan to develop an analysis pipeline that includes pre-processing, clustering, and post-processing steps. The pipeline will address analytical challenges such as imputing missing values, matching gene expressions from different cell types, dimension reduction, and network analysis. The researchers will also create user-friendly software for reproducibility. They will perform extensive simulations and analyze real ovarian cancer data to evaluate the pipeline's robustness and consistency. The project will also include building a dashboard website for public engagement and outreach to share key findings.
Daniel J. Feaster, Ph.D., The Umbrella of Hope Miami Reentry Summit.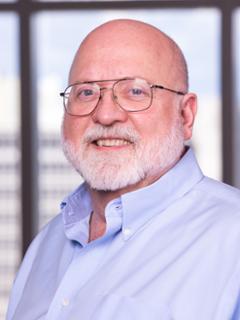 When compared to other high-income nations, the United States has a lower life expectancy and racial health disparities due to mass incarceration. More than 50% of inmates in Miami-Dade County – which has the eighth-largest jail population in the U.S. with an average daily population of over 5,000 – are black and more than 1,000 Florida laws have restrictions on the lives of those who have been convicted of crimes. For the relatives of those who are detained, this has detrimental social, financial, and health impacts. The proposed initiative will conduct a two-day Reentry Summit at the University of Miami to bring together justice-impacted leaders and community providers. The summit's main goal is to develop a strategic plan for coordinated reintegration services in Miami-Dade County, highlighting problems that new residents encounter and defining SMART objectives to solve those problems. To support the resulting strategic plan, representatives from the Mayor's Office, Miami Dade Prison and Rehabilitation, and the Public Defender's Office will be present
Viviana Horigian, M.D., M.H.S., Informing accurate assessment of psychosocial concerns among adolescent and young adult females in the U.S.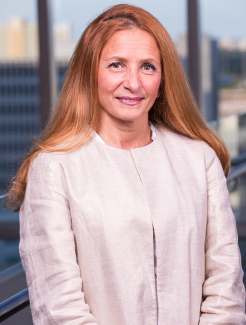 There are multiple concerns centered around social media use, anxiety, depression, and self-inflicted injuries, all of which are on the rise among teens. This study aims to understand how professionals can accurately assess psychosocial concerns among young females in the U.S. To achieve this, researchers will conduct focus group sessions with adolescent females, their parents, and young adult females. Through these sessions, they will understand what questions professionals should be asking and how to ask them to obtain valid information. They will conduct six focus groups to understand the psychosocial concerns that are viewed as problems and motivations for different behaviors, and this information will be used to create national surveys to gather similar information among female U.S. adolescents and young adults.
Written by Deycha Torres Hernández
Published on March 20, 2023