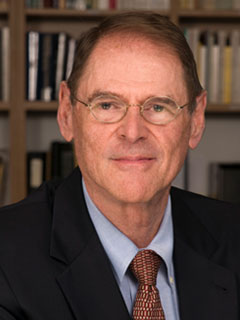 José Szapocznik, Ph.D.
BSFT® Program Director and Developer
Chair, Department of Public Health Sciences
José Szapocznik, Ph.D. has received over $100 million in NIH funding, and is among the best 100 NIH- funded investigators in the world. With over 250 scholarly publications, he is PI and Director of the Miami Clinical Translational Science Institute, Chair of the Department of Public Health Sciences and Director of the Center for Family Studies. He pioneered the national effort to prevent and treat adolescent drug abuse and related behavior problems in Hispanic youth developing and testing family-based, evidence- based approaches. Szapocznik has a profound interest in the role of context in development, behavior and health outcomes, dedicating his career to studying culture, family, neighborhood and the built environments as important contexts influencing minority populations.
---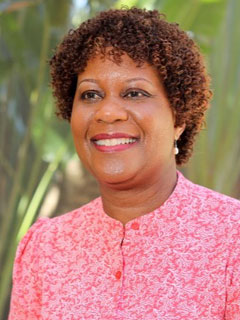 Joan Muir, Ph.D.
BSFT® Executive Director
Dr. Joan Muir is a Licensed Clinical Psychologist. She received her doctoral degree in Clinical Psychology from Fordham University, completed her pre- doctoral fellowship at Yale University School of Medicine and post-doctoral fellowship in Child and Adolescent Psychology at Columbia Presbyterian Medical Center. Dr. Muir began her career at the University of Miami School of Medicine developing new psychotherapies for drug using youth. For the last sixteen years, she has been the Executive Director of the Brief Strategic Family Therapy® (BSFT®) Institute. The BSFT model is an Evidence Based Model for families of drug using, delinquent youth. Dr. Muir developed the implementation model to disseminate the BSFT model in community agencies. Under her leadership, BSFT programs have expanded to major cities in the USA and abroad as well as in many suburban and rural counties.
---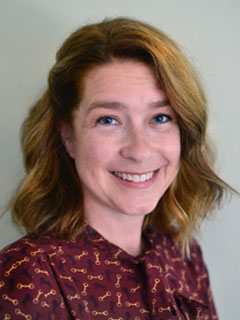 Ann Sofie Larsson, M.S.W.
BSFT® Senior Model Consultant, Business Development
Ann Sofie Larsson joined the BSFT® Institute as a Senior International Consultant in April 2023. Her primary role is to market the BSFT® model to all Swedish municipalities and encourage applications for BSFT® implementation funds. Ms. Larsson has a diverse background in working with children, youth, and their families. Throughout her career, she has worked closely with law enforcement agencies, particularly in addressing issues involving young offenders. Ms. Larsson has also been responsible for overseeing juvenile sanctions in Stockholm, to ensure appropriate interventions and support for young individuals within the justice system. In addition, she has been responsible for implementing programs aimed at helping crime victims and vulnerable youth, including the mediation program. Ann Sofie Larsson's commitment to improving services and outcomes in the critical field of addiction care for young individuals and their families is evident through her impactful work in method development at Sweden's largest addiction treatment center. Her extensive experience as a BSFT® Therapist, BSFT® On-Site Supervisor, BSFT® Model Manager and director of several successful BSFT® programs makes her uniquely qualified for her new position at the BSFT® Institute.
---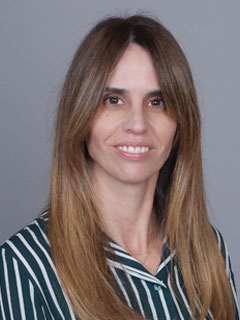 Luciana Wimbish, M.S., L.M.H.C.
BSFT® Model Manager
Luciana Wimbish is a Licensed Mental Health Counselor practiced in counseling, prevention, and use of evidence-based interventions, with extensive work experience with Community Mental Health Systems. Luciana completed a Master of Science degree in Mental Health Counseling. Since moving to the United States from her native Argentina, Luciana has always been passionate about working in the field of psychology and counseling, which lead her to hold roles in crisis intervention and forensic settings. Before joining the Brief Strategic Family Therapy (BSFT®) Institute, Luciana has overseen several federal and state-funded projects that included the implementation of different evidence-based interventions in the community to strengthen protective and positive health behaviors with at-risk youth and families at one of the oldest social services organizations in Miami. Luciana became a Brief Strategic Family therapist in 2014, and that same year she was selected to lead her team as the BSFT® On-Site Supervisor. In 2017, Luciana became a Model Manager at the BSFT® Institute, University Miami. Today, Luciana is a Social Services Director at the BSFT® Institute and manages a portfolio of local and international programs implementing the BSFT® Model. Luciana leads teams in New York City funded by the Administration for Children Services, and in Stockholm, Sweden. In 2022, she helped start, and is now leading, the BSFT® implementation of a project in Puerto Rico. Luciana is fluent in oral and written Spanish.
---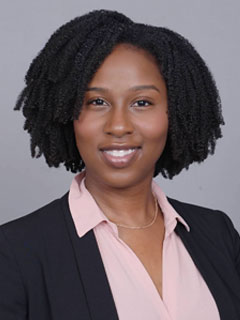 Shanika Hart, MSW, L.C.S.W.
BSFT® Model Manager
Shanika Hart is a Licensed Clinical Social Worker. She is a graduate of Stony Brook University where she obtained both her Bachelors degree (in Psychology) and Masters degree (in Social Welfare). Shanika began her career in 2021 as a BSFT Model Manager for the Brief Strategic Family Therapy® Institute. In this role, Shanika is responsible for the clinical implementation and organization restructuring for several BSFT® programs based in New York City and one in Florida. The connection to the BSFT® model began long before 2021 for this New York native. In 2017, Shanika Hart was hired as a BSFT® therapist for one of New York City's largest social welfare agencies. She demonstrated high fidelity to the model and was promoted to BSFT® On-Site Supervisor at the end of her first year of practice. During this time, Shanika garnered significant experience working with families within the child welfare system – supporting families to remain together and to prevent out of home placement of children. The strengthening of the family unit, especially those at higher risk for separation due to factors like racism and systemic injustice continues to be a passion for Shanika. When not working to keep families together, Shanika can be found enjoying the many sights and sounds of New York with her own family. Shanika also enjoys traveling and cooking in her spare time.
---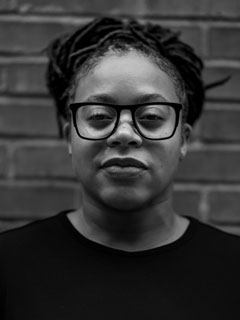 Jennifer Stafford, M.A., Ed.M.
BSFT® Model Manager Consultant
Jennifer is a licensed psychotherapist, certified heart-centered hypnotherapist and crisis consultant practicing privately in New York City and Los Angeles. Practical, passionate and genuine, Jennifer's dedication to her own self-discovery is an endless excursion that consistently keeps her on her toes. She has a breadth of unique experience working on improving mental health services provided to businesses, families, couples and individuals. Jennifer has contributed to the management of critical incidents in sports and entertainment, the implementation of mental health clinics in schools, the roll out of evidenced based programs to underserved communities and supervised the clinical development of culturally mindful mental health clinicians in both English and Spanish. Hailing from a multicultural, multiracial, multi-whatever else you could think of that elicits the inquiry, "how are all of these people part of the same family?" Jennifer's understanding of the intersectionality of culture and helping human beings is inherent to her personality and evident in her clinical work. Her diverse background has been a significant component to her existence and has carried itself into her professional pursuits. Jennifer completed her undergraduate degree in Psychology at San Diego State University as a Gates Millennium Scholar and her M.A./Ed.M. in Psychological Counseling at Columbia University. She has worked with the Brief Strategic Family Therapy Institute® as a consultant since 2017.
---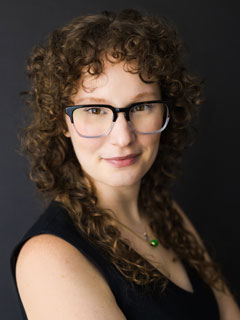 Catherine Fornarola, M.S.W., L.C.S.W.
BSFT® Model Manager Consultant
Catherine Fornarola is a clinical social worker in private practice in Rochester, NY. Catherine received her Bachelor of Arts in psychology from Mount Holyoke College in South Hadley, Massachusetts and her M.S.W. degree from the Silberman School of Social Work at Hunter College in New York City. Her journey with the Brief Strategic Family Therapy® program began in 2015 with a child welfare agency providing in-home therapy to families in Manhattan. She transitioned from therapist to supervisor of the program in 2017 and led the program through 2019. After getting married in 2019, Catherine changed her life up by moving to Vermont to continue her clinical career in a group private practice providing counseling to families and individuals. After successfully receiving her LCSW in November 2020, Catherine began private practice, this time in the Finger Lakes Region of New York State to be closer to family. She is both licensed in New York and Vermont providing remote and in-person therapy. She began clinical consulting for BSFT® because of a love and respect for the model. Catherine has seen so much positive change for families through its implementation and is excited to support the team in this new role.
---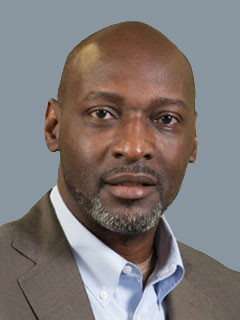 Michael E. King, M.S.I.T.
BSFT® Database Development Consultant
Mr. Michael King is the BSFT® Institute's longest serving consultant. Mr. King, a retired US Army service member, was a Counterintelligence Agent and an Administrative Senior Non-Commissioned Officer for his unit after 25 years of service. In 2013, Mr. King started working in Business Development for the BSFT® Institute. As the need arose, using his master's degree in information technology, he designed, tested and manages an interactive BSFT® spreadsheet as a tool for data collection. Mr. King interacts with all BSFT® programs worldwide: Collecting data, supervising cleaning of the data and generating monthly and annual reports on the effectiveness of the BSFT® intervention at all BSFT® programs.