Rhoda Moise Presents Dissertation on Cervical Cancer Prevention and Control in Haitian Women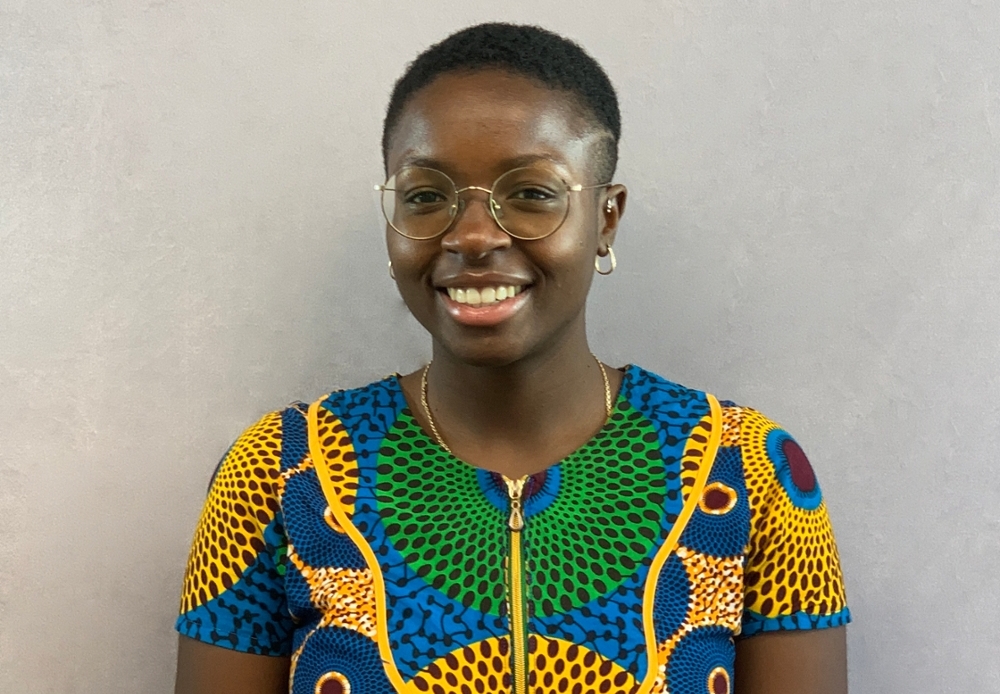 While cervical cancer is a preventable disease through primary and secondary prevention strategies, such as vaccinations against the human papillomavirus (HPV) – the principal cause of cervical cancer – and routine screening for cervical cancer, Haiti has among the highest cervical cancer burden in the world. According to Rhoda K. Moise, Ph.D., a soon-to-be graduate of the Ph.D. in Prevention Science and Community Health program at the Miller School of Medicine's Department of Public Health Sciences, Haitian women may face multiple barriers to disease prevention, as knowledge on preventive measures and access to care are limited on the island.
"To fill this gap, I focused my project in looking at cervical cancer prevention and control for Haitian women living here in South Florida, as well as the central plateau of Haiti," Moise said.
Moise, who recently defended the dissertation, completed three papers that investigated the relationship between the sociocultural, environmental, political, and historical factors that impede screening efforts. Her goals were also to bring awareness to women's health, specifically among Haitian women living in South Florida, which has the largest community of Haitians living in the United States and in Artibonite in the Central Plateau of Haiti, which is one of the largest department regions on the island.
Moise initially conducted secondary data analysis with data that was collected as part of previously funded studies from the National Institutes of Health. For the final paper, Moise utilized the PEN-3 model, as well as Community-Engaged Research, to conduct primary data collection and analysis.
In the first paper, Moise assessed the relationship between cervical cancer screening behaviors, immigration history, patterns of healthcare utilization, and key sociodemographic characteristics of Haitian immigrant women in the Miami metropolitan area. The findings indicated that women who immigrated within five years faced more impediments towards their routine cervical screening if they lacked formal citizenship and had poor access to routine care.
Moise employed the same secondary data and geospatial statistics to visualize a group of women who have a self-reported health history of having an absence of cervical cancer screening when conducting the research for the second paper. This study – similar to the first one – revealed a regional risk for cervical cancer in Miami-Dade.
For these two papers, Moise said that she extracted data based on their socio-demographic information, such as education, employment, marital status, as well as immigration history.
"If a woman didn't have citizenship, she was less likely to report that she had been screened," Moise said.
Moise visited Haiti's Central Plateau to conduct the third study, which involved primary data collection in Artibonite – one of the ten departments of Haiti. For this study, she used photovoice, a Community-Based Participatory Research methodology which allowed her to engage with community members in all aspects of the research process through storytelling and digital media. 
The results of Moise's three studies, which encompassed her dissertation in the Ph.D. in Prevention Science and Community Health program, highlighted multiple barriers within this population.
The result suggests that there is a need for a more extensive examination of heterogeneity within the racial category of black to unearth transnational, multifaceted determinants of health, including sociocultural health behaviors and socio-environmental health access.
Written by Amanda Torres
Published on November 5, 2019