With over 10 years of public health experience, Jaramillo's research interests include the health of sexual and gender minorities, the application of identity and cultural considerations to health promotion and HIV prevention strategies, as well as the development and testing of HIV interventions in order to deliver medically appropriate and culturally competent care to diverse populations.
While enrolled in a rigorous Ph.D. program, which can frequently be isolating for anyone let alone for queer students of color, Jaramillo made an effort to expand his network and seek an intellectual community of LGBTQ+ scholars to support his personal and academic growth. "I also desired possibilities for leadership training and interaction with LGBTQ+ community organizations," he expressed.
Point Foundation fulfilled Jaramillo's needs and desires. Dedicated to nurturing the next generation of LGBTQ+ leaders, Point Foundation is the leading national LGBTQ+ non-profit organization. Their mission is to empower promising LGBTQ+ students to achieve their full academic and leadership potential – despite the obstacles often put before them – to make a significant impact on society (Point Foundation).
"In a world of finite resources and time, I want my work to be actionable and have direct community impacts by focusing on the development of interventions that are community driven, and policies that support Latinx and LGBTQ+ people's health, and thought that my life mission could lead me to engage and contribute meaningfully to the organizational mission, vision, and goals of Point Foundation," said Jaramillo.
Scholars are selected based on strong academic performance, leadership skills, individual objectives, and their involvement within the LGBTQ+ community. Last year in 2021, 21 new Point Flagship Scholars were selected from a pool of more than 2,000 applicants from around the country.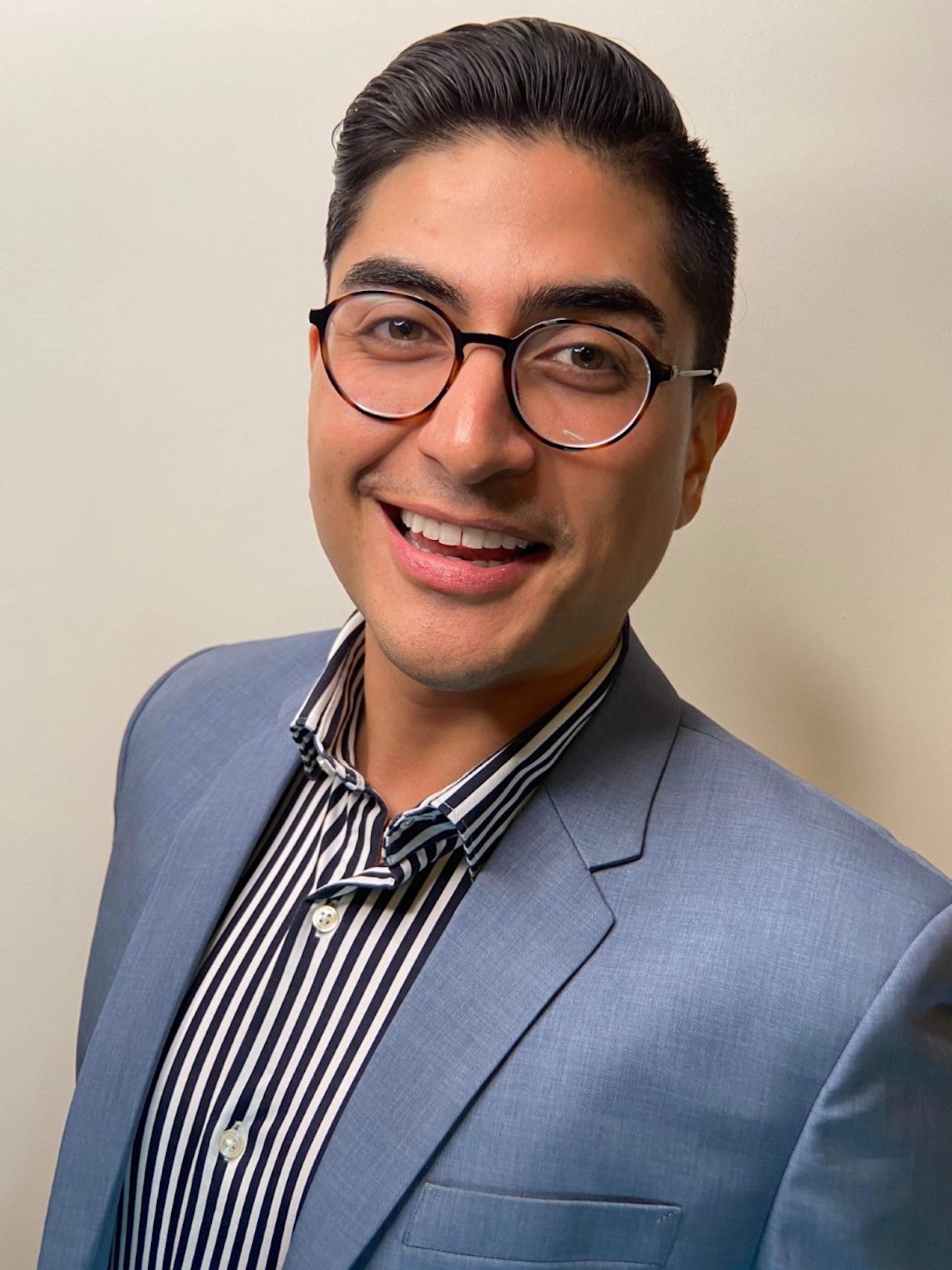 "As a Ph.D. student, I want my research to
advocate for change and LGBTQ+ liberation."
- Jahn Jaramillo, M.P.H.
Dr. Audrey Harkness and Dr. Viviana E. Horigian, both professors in DPHS, helped Jaramillo compile his application materials, wrote letters of recommendations, and provided extensive feedback to make the application packet as competitive as possible. They also supported his vision to extend beyond University of Miami and connecting with a larger movement of LGBTQ+ scholars.
I applied to the Point Foundation because I sought excellent mentorship by LGBTQ+ leaders which I currently did not have access to. Although I've been so lucky to have mentors at the University of Miami, like Dr. Harkness, that have encouraged me to be my most authentic self, I sought support from individuals that might understand other parts of my intersecting identities," stated Jaramillo.
Not only does this accomplishment mean additional visibility for DPHS and the University of Miami at large, it also means having access to a national platform that respects and values the work that students, like Jahn Jaramillo, do.
Written by Deycha Torres Hernández
Published on July 20, 2022