Alessandra's abstract, The Colombia Global Health Initiative: Screening Newborns for Complex Congenital Cardiac Conditions in Colombia during COVID-19, emanates from the Colombia Global Health Initiative (CGHI) which launched in 2019. CGHI is a comprehensive pediatric care program that specializes in screening, detecting, and treating children with complex congenital cardiac conditions. Shortly after its commencement, with the onset of the COVID-19 epidemic their program logistics grew more challenging.
The submitted abstract addresses the methods currently in place in 5 Colombian regions. CGHI uses a multi-tiered methodology in order to provide referrals to higher level of medical care in a timely manner, as well as life-saving procedures when needed. The initiative is privately funded by the LPR Foundation in Colombia by supplying pulse oximeters and pediatric echocardiographs as well as by supporting the education and training of healthcare personnel.
The different stages of the program include "primary screening, primary diagnosis, remote secondary evaluation, local treatment, and tertiary referral," stated Alessandra.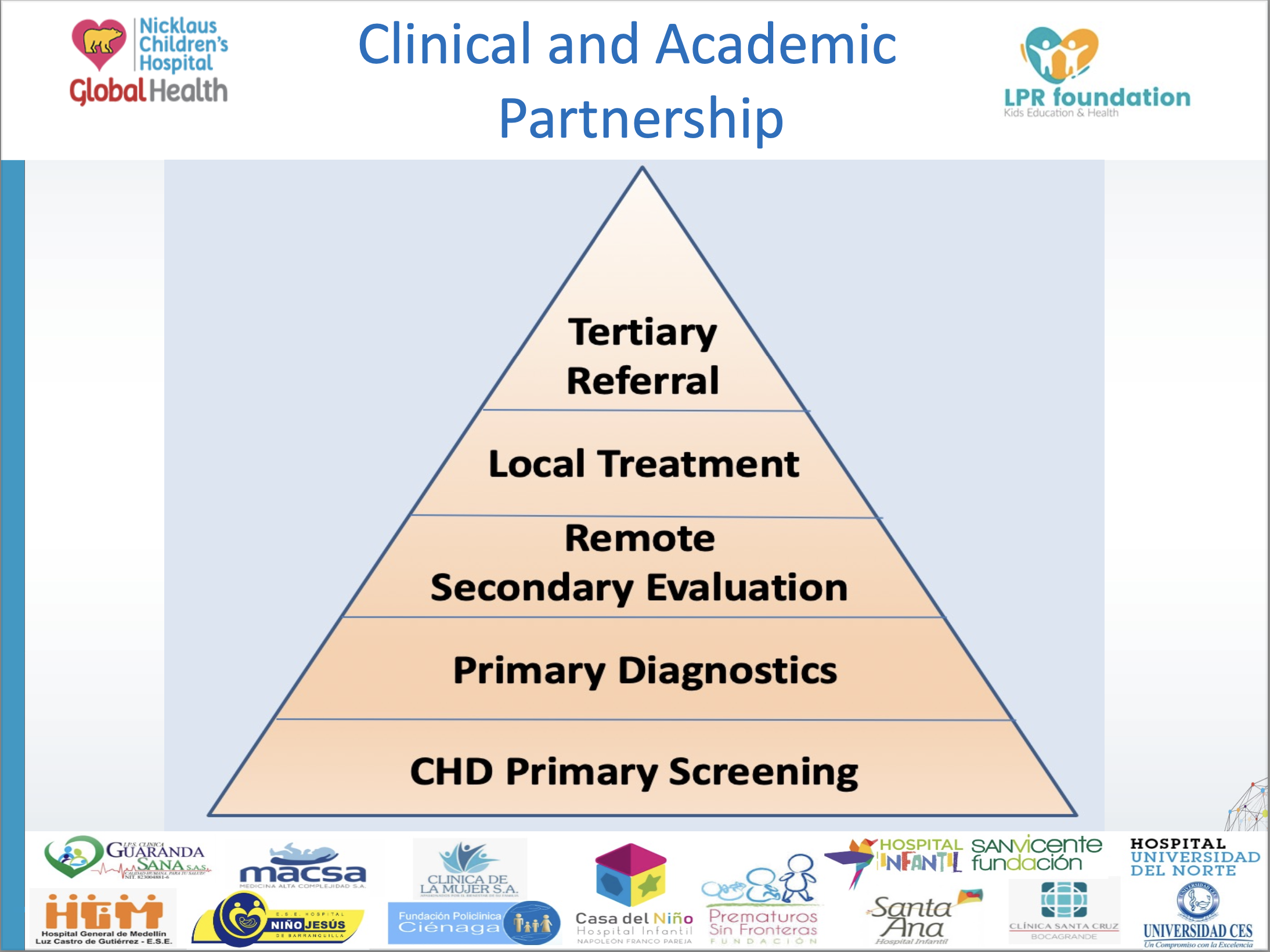 CGHI's multi-tiered methodology
"Qualitative interviews were also conducted with lead project personnel to evaluate CGHI's approaches for program adaptation for Colombia culture and program sustainability," she concluded.
CGHI maintains a network of 11 hospitals, birthing facilities, and universities that undertake newborn screenings, counting with more than 200 trained personnel. Since program inception, more than 20,000 children have been screened, with 51 confirmed congenital cardiac cases and 8 lifesaving surgeries  carried out. The goal is to increase newborn cardiac screening to 100,000 children in 5 years.
Written by Deycha Torres Hernández
Published on May 24, 2022