Mindfulness During Uncertain Times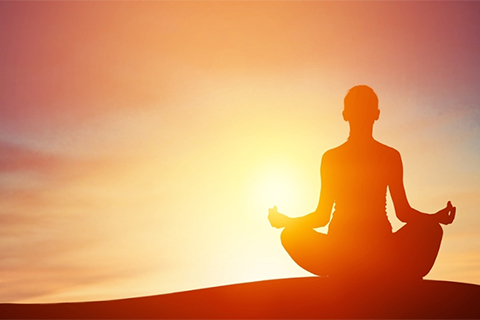 The outbreak of COVID-19 has led to changes that have been stressful for individuals of all ages. The Centers for Disease Control and Prevention recommends several ways to cope with stress during these challenging times. One of the four suggestions is to take care of your body by taking deep breaths, stretching, or meditating.
David J. Lee, Ph.D., professor at the Department of Public Health Sciences and education director for the Osher Center for Integrative Medicine at the University of Miami Miller School of Medicine, recently recorded two mindfulness practices drawn from a program called Mindfulness-Based Stress Reduction (MBSR) – an eight-week evidence-based program. This recording has been released to the University of Miami community, as well as to the general public.
"We are facing unprecedented challenges as we all confront the uncertainties of the COVID-19 pandemic. It goes without saying that stress levels are high," said Dr. Lee during the guided meditation. "I can personally attest to the many benefits of these practices. I will provide you with a few tools today that you may find helpful during these challenging times."
Dr. Lee, who is also director of graduate programs at the Department of Public Health Sciences and chair of graduate programs at the Miller School of Medicine, also said that researchers at the Miller School of Medicine and elsewhere have demonstrated that stress is not always an adversary.
"In fact, exposure to a mild stressor prior to inoculation with the influenza vaccine has been shown to actually enhance immunological response, potentially conferring greater protection from the flu," he said.
The MBSR program has been studied in thousands of participants suffering from chronic high-stress levels, as well as inpatient groups living with a variety of chronic diseases. Results from these studies indicate that regular mindfulness practice results in reductions in anxiety and depressive symptoms, along with other benefits.
To participate in the guided meditation with Dr. Lee, the video can be found here.
Written by Amanda Torres
Published on March 30, 2020