Department of Public Health Sciences Implements its First Online Course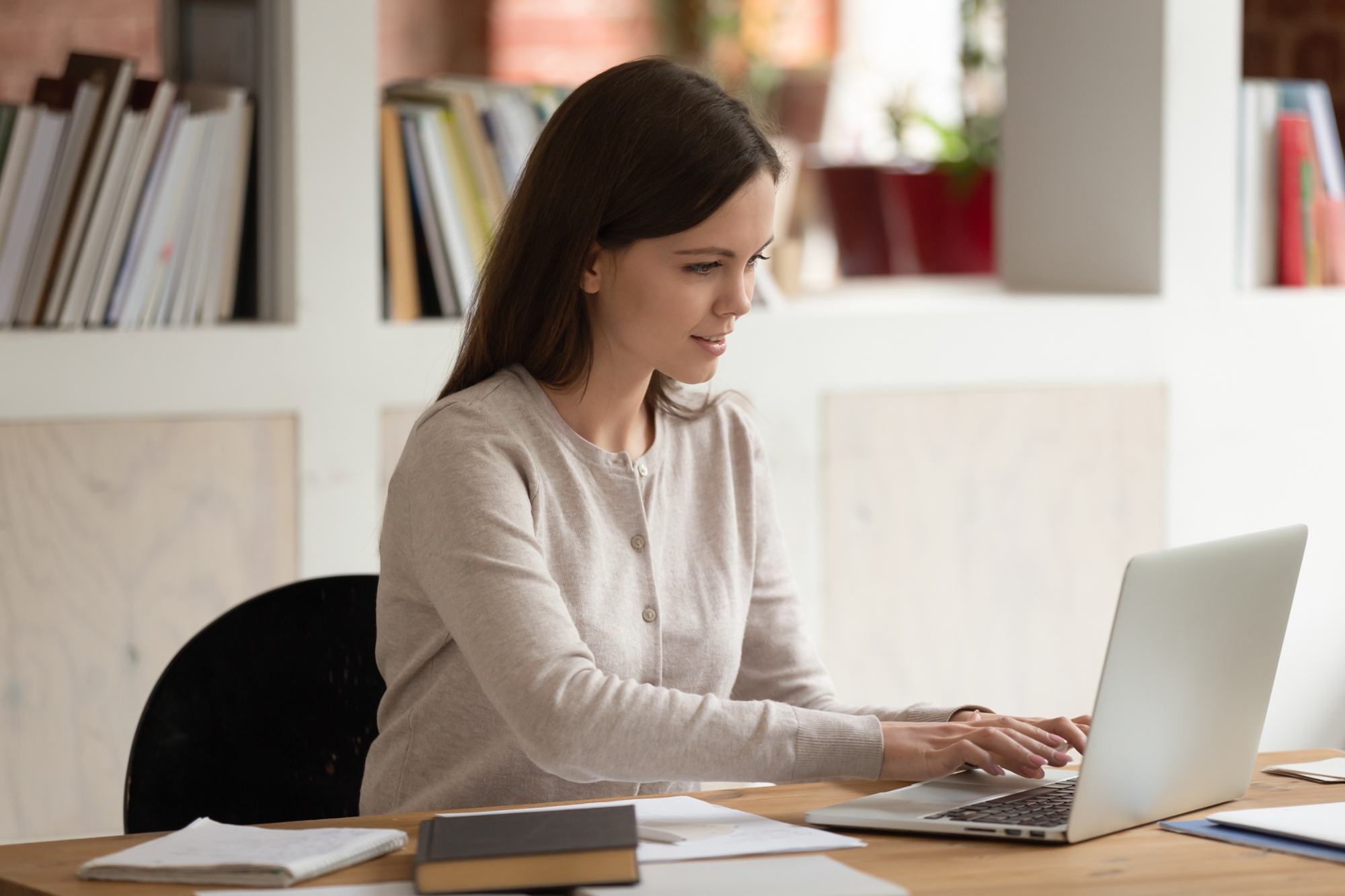 Public health and healthcare program evaluations are key to a program's outcome, efficiency, and quality of health care. The University of Miami Miller School of Medicine's Department of Public Health Sciences has launched "Fundamentals of Program Evaluation" – its first asynchronous course, where 27 students are learning how to conduct such evaluations in a public health setting.
Program evaluation activities can use a wide range of methodologies, such as qualitative and quantitative methods, analyze different aspects of a program, such as its structure, activities, organization, and have a large number of intended outcomes, such determining its cost, achievement of its goals and objectives, as well as the extent of its impact. Students will learn these components in the seven-week online course.
"This is an exciting moment for our program. In the past several years, instructors have been using flipped classroom approaches, utilizing virtual environments to meet and deliver sessions when faculty are away. This year this course will be completely asynchronous, which will only invite students to join office hours to clarify content and review expectations for assignments," said Viviana Horigian, M.D., M.H.A., associate professor in the Department of Public Health Sciences, who organized the course. "Students get exposed to the materials through short videos, virtual interactive activities, and have to work in groups to resolve and apply two to three group exercises every week. This approach supports continued engagement in the learning experience."
The course will be facilitated by Lourdes M. Rojas, Ph.D., an alumna of the department's Ph.D. in Prevention Science and Community Health program, with the help of Lucas Ochoa, an M.S.P.C.H. candidate, who is serving as teaching assistant.
"The course is designed to be very applicable to public health practice. We want students to not only have a conceptual understanding of the program evaluation process but also be equipped with concrete tools to carry out a program evaluation in their future work as public health practitioners," said Dr. Rojas.
"Assisting Dr. Horigian and Dr. Rojas in the implementation of this course into the curriculum has been a great experience. With this opportunity, I have really been able to see the effort and dedication it takes to develop a high-quality course that is available to students in an asynchronous format. I am excited to assist students throughout this process and hope to see more courses offered in this format," added Ochoa.
To demonstrate achievement of competencies, students will be exposed to relevant content each week through readings, videos, online activities, as well as through assignments. They will also be assigned to groups and engage in weekly group assignments on an assigned program that will serve as practice for the concepts that they read and watch for that week. Individual assignments will consist of brief quizzes to test their knowledge. The course final will be a case-based exam, where they can apply what they have learned throughout the seven weeks.
"We are implementing evidence-based teaching approaches with this course, as all of the exercises are case-based. Our residential students are excited about the opportunity of being able to complete a course on their own time," Dr. Horigian said. "We look forward to building on the lessons learned and potentially implement more broadly this approach to course delivery throughout our course offering."
Written by Amanda Torres
Published on March 24, 2020