Dr. Hermes Florez Presents at the American Diabetes Association's 79th Scientific Session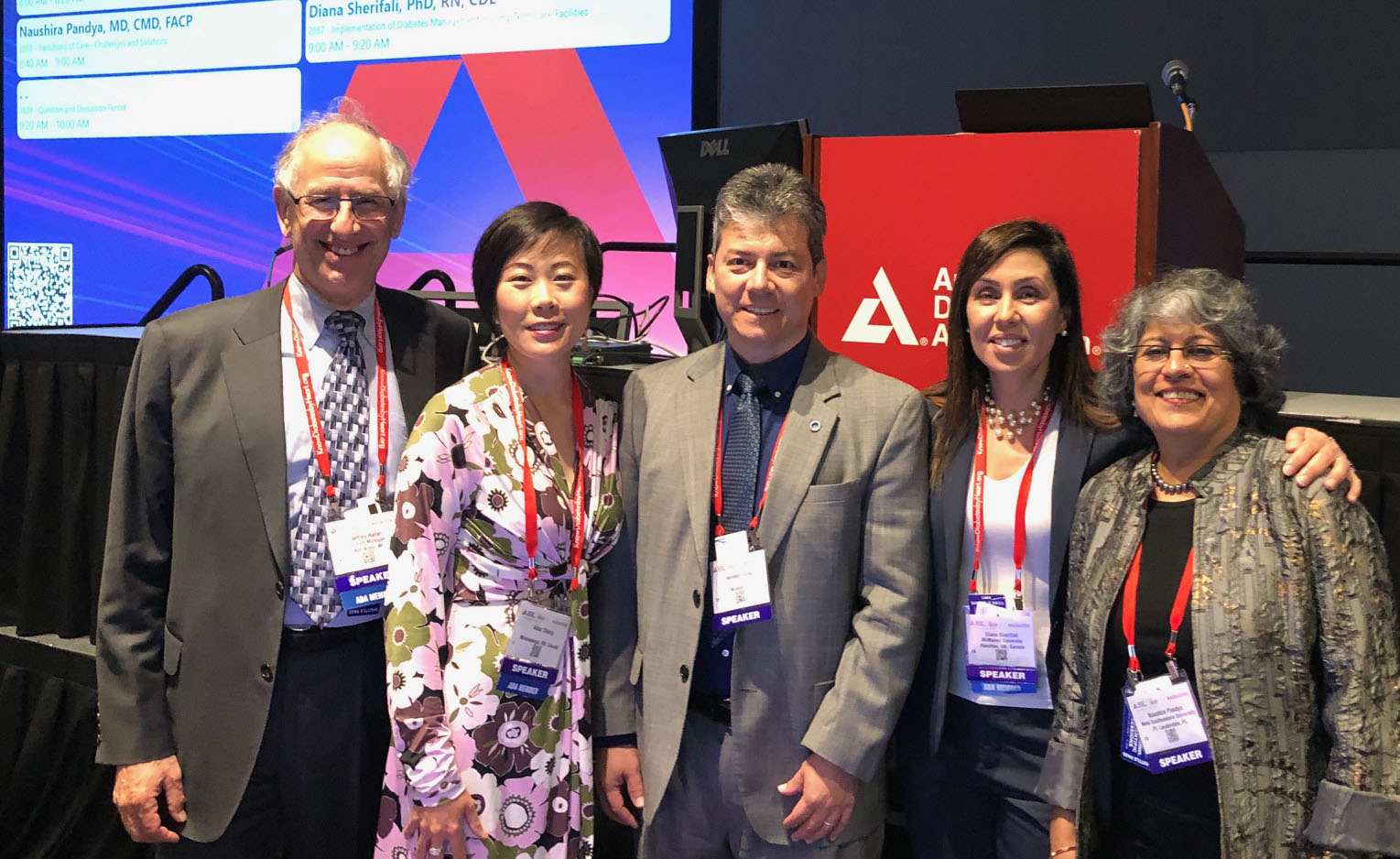 Diabetes is known to be associated with accelerated aging that leads to frailty – a state of vulnerability to stressors that results in higher rates of illnesses, death and healthcare utilization in older adults. According to a United Kingdom Prospective Diabetes Study, metformin, a Type 2 diabetes medication, could lead to lower risks of mortality in middle-aged adults with diabetes, an association that was not yet clear in frail older adults.
Hermes Florez, MD, Ph.D., MPH, professor of public health sciences at the Miller School of Medicine's Department of Public Health Sciences, gave various presentations at the American Diabetes Association (ADA) 79th Scientific Session, where there were over 15,000 attendees from 115 different countries. One of the presentations was on a study that examined if metformin was associated with lower mortality rates in frail older Veterans.
"We found that there is an association between metformin and lower mortality rates in older Veterans who had both diabetes and frailty," Dr. Florez said.
Dr. Florez, who is also a director of the Geriatric Research, Education, and Clinical Center (GRECC) at the Veterans Administration (VA) Healthcare System, presented the findings alongside the GRECC team, researchers from the Miller School's Department of Public Health Sciences and Department of Medicine, as well as from Jackson Memorial Hospital.
To conduct the study, they used data from the VA Health System's electronic health record on 393 participants who were Veterans, had diabetes, and were 65 years and older. From January 2016 to October 2018, researchers tracked their health outcomes. At the end of the follow-up, they gathered mortality rates on Veterans who had frailty, diabetes and were taking metformin and compared them to the mortality rates from the Veterans who had diabetes, but that were not taking metformin.
They found that the 229 Veterans that were not taking the medication had a 58.3 percent death rate, while the 164 that were had a 41.7 percent death rate. The results suggested that there is an association between metformin and lower mortality rates in frail, older Veterans with diabetes.
At the ADA meeting, Dr. Florez and the team also participated in various symposiums. The symposiums focused on the challenges and solutions regarding diabetes management in long-term care facilities, the use of advanced diabetes technology to help older adults, and on the current challenges and opportunities in cardiovascular epidemiology.  
Written by Amanda Torres
Published on July 23, 2019