Study Finds that Urbanization Creates Diverse Aquatic Habitats for Immature Mosquitoes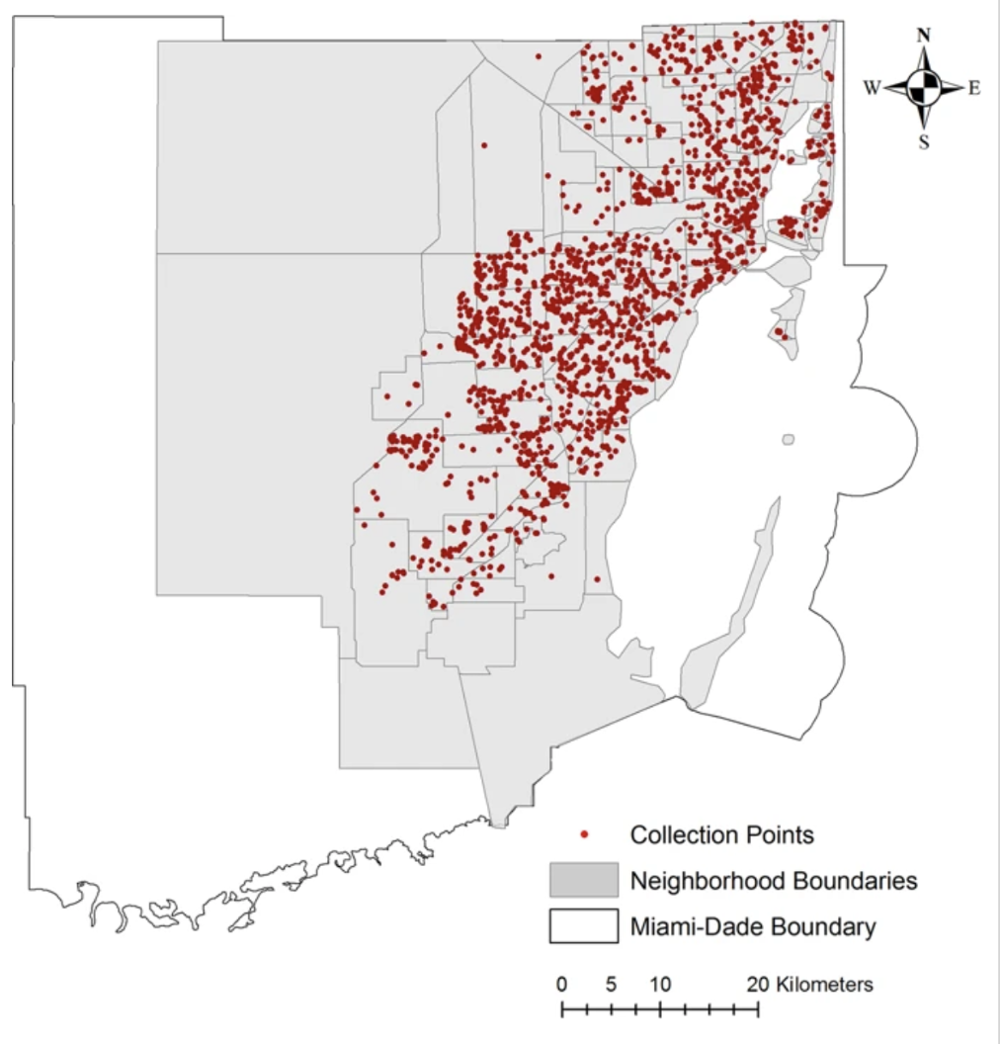 According to a study published in Scientific Reports, global increases in temperatures and urbanization are impacting the epidemiology of mosquito-borne diseases. Urbanization processes, for instance, create ideal habitats for vector mosquitoes, as there are a reduced number of predators and a large number of human hosts.
Miller School of Medicine researchers, in collaboration with the Miami-Dade County Mosquito Control Division, co-authored the study, which found that aquatic habitats created by changes in anthropogenic land use, such as ornamental bromeliads and buckets, are positively correlated with higher amounts of the Aedes aegypti mosquitoes.
"This study serves as a cornerstone for future studies that are needed to identify how vector mosquitoes utilize the resources available in urban environments and to determine the exact role of these specific urban features in supporting populations of vector mosquito species," said Dr. Wilke, who was the lead author on the study. "Ultimately, the identification of modifiable urban features that will lead to the reduction of aquatic habitats for vector mosquitoes will allow the development of targeted mosquito control strategies optimized to preventatively control vector mosquitoes in urban areas."
Researchers conducted immature mosquito surveys in Miami-Dade from April 2018 to June 2019 and conducted 2,488 inspections during that timeframe, collecting mosquitoes in 76 different types of aquatic habitats scattered throughout 141 neighborhoods that were in the urbanized areas of the city.
"Unlike other mosquito surveys, this study was based on 311 calls, where residents called in to report a mosquito problem. Inspectors were then dispatched to inspect properties for the presence of immature mosquitoes. This approach has value because inspections were done at locations where residents noted a big mosquito problem," said Dr. Beier.
In total, they collected 44,599 immature mosquitoes and the Aedes aegypti was among 43 percent of all specimens collected, making it the most common and abundant. The species was primarily found in specific neighborhoods that had buckets, bromeliads, and flowerpots.
The goal of the study was to analyze and identify which aquatic habitats were most productive for mosquitoes in Miami-Dade and determine how the composition and abundance of mosquito vector species depend on environmental resources across those habitats.
"This study advances the science of mosquito vector biology and informs the Miami-Dade Mosquito Control on exactly where to prioritize their focus on operational mosquito control activities. The public health value of this approach is huge," added Dr. Beier.
Written by Amanda Torres
Published on November 5, 2019