Researchers Investigate the Epidemiology and Etiology of Leukemia and Lymphoma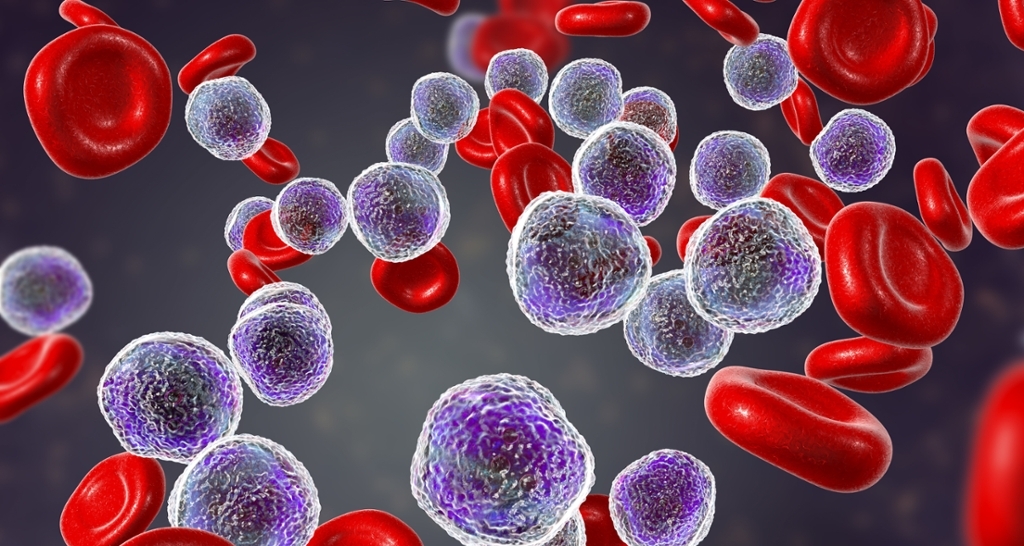 Leukemia and lymphoma occur in humans sporadically, but the specific cause of the diseases remain elusive. 
To help direct prevention measures, Ms. Jordan Baeker Bispo, a Ph.D. in epidemiology candidate, 

Paulo Pinheiro

, Ph.D., M.D., and

Erin K. Kobetz, Ph.D., M.P.H.,

 researchers at the Miller School of Medicine, co-authored a 

paper 

published in the 

Cold Spring Harbor Perspectives in Medicine 

that analyzed the etiology and epidemiology of the diseases.

Both leukemia and lymphoma encompass a wide-ranging group of malignancies that are characterized by the uncontrolled production of cells from myeloid and lymphoid lineages in hematopoietic and lymphoid tissues.

In this paper, researchers analyzed four types of pediatric and adult leukemias and two types of lymphomas – acute myeloid leukemia (AML), acute lymphocytic leukemia (ALL), chronic myeloid leukemia (CML), chronic lymphocytic/small cell lymphoma (CLL/SLL), non-Hodgkin's lymphoma, and Hodgkin's lymphoma. 

Past research has shown that these types of leukemias and lymphomas arise in the context of various host and environmental factors. Host factors include genetic abnormalities, rare inherited disorders, and iatrogenic or disease-related immunosuppression. Environmental factors related to leukemia include ionizing radiation, chemotherapy, and carcinogenic chemicals like benzene. Associations between lymphomas and the Epstein-Barr virus (EBV), which is a member of the herpes virus family that can infect humans, are suggestive of an infectious etiology for certain subtypes, such as Burkitt lymphoma and diffuse large B-cell lymphoma (DLBCL) – two types of non-Hodgkin's lymphomas.

Researchers noted that leukemia and lymphoma incidence appears to be highest in highly developed regions across Europe, Northern America, and Australia, and among Whites in the United States. An exception to this is ALL, as the incidence is highest in South and Central American countries and among Hispanics in the U.S.

"Florida is so diverse and an ideal ground for the study of genetic differences in hematological cancers among all populations," said Paulo Pinheiro, M.D., Ph.D., an associate professor of public health, who co-authored the paper.

New treatments are also necessary. Among adults, there is poor prognosis in AML. Data showed that survival from leukemia and lymphoma varies widely by subtype, ranging from a 27.4 perfect five-year survival from AML, 27.4 percent for CLL/SLL and 86.6 percent for Hodgkin's lymphoma.

Currently, chemotherapy is the most common treatment option, which is also known to have adverse effects on patients. Additional treatments include radiotherapy, immunotherapy, surgery, and depending on the specific disease, bone marrow or stem cell transplantation are also treatment options.

In the paper, researchers noted that "Treatment disparities may partially explain poorer survival outcomes among Blacks and Hispanics when compared to their White counterparts. In this regard, equal accessibility to novel treatments is needed, like chimeric antigen receptor T-cell therapy is currently being used to treat certain forms of ALL, CLL, and B-cell lymphomas, and precision medicine may generally be an important focus in the proactive fight against disparities."

Temporal trends in hematologic malignancies are dynamic and sometimes unpredictable, as demonstrated by a large global increase in non-Hodgkin's lymphoma incidence around the turn of the century because of the HIV epidemic and the increasing number of transplants performed in the developed countries.
Written by Amanda Torres
Published on December 11, 2019