Public Health's Dr. Taghrid Asfar Awarded NIH Grant to Develop and Test Health Warning Labels on Electronic Nicotine Delivery Systems  
Taghrid Asfar, M.D., M.S.P.H., research assistant professor with the University of Miami Miller School of Medicine's Department of Public Health Sciences, was awarded a new R01 grant from the National Institutes of Health to work on a project that will develop and test health warning labels on the use of electronic nicotine delivery systems (ENDS). This project will guide policymakers into the use of effective health warning labels for ENDS, as well as develop warning messages and pictorials that national and state stakeholders can use through counter-marketing campaigns on discouraging ENDS use, especially among young people.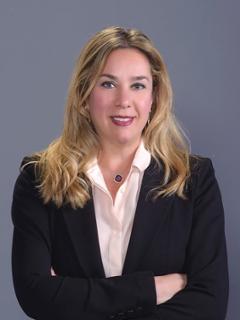 "Advances in tobacco control have curtailed cigarette smoking in the U.S., but that progress is potentially compromised by an alarming increase in the prevalence of ENDS, mostly among youth," said Dr. Asfar. "The use of ENDS has reached epidemic levels among young adults in the U.S. ENDS emit toxic substances, including nicotine that irreversibly affects youth's developing brain, leading to dependence and increased risk of cigarette smoking initiation. Yet, misperceptions about their safety are widespread. Health communication of its risks is, therefore, a priority to reduce ENDS use among young people. This project will focus on developing evidence-based pictorial health warning labels and testing them in a clinical lab study."
In collaboration with Dr. Wasim Maziak from Florida International University, Dr. Asfar has previously developed and pilot-tested a clinical lab model to examine the potential effect of pictorial health warning labels on young users of ENDS. In the present project, they will use this model—coupled with a systematic development of ENDS-specific pictorial health warning labels to test their effect when applied on the device on a variety of subjective outcomes, such as satisfaction, harm perception, and intention to quit. The research team will also examine objective outcomes, such as plasma nicotine levels and puffing behavior, which affect the functionality of ENDS, as well as the composition of their emissions.  
According to Dr. Asfar, the project will be conducted in three stages.  
First, the team will conduct a literature review to develop a set of health warning labels about the harmful effects of END, such as health risks, addiction, and industry-promoted misconceptions. Through a Delphi study, the set of labels will be revised and ranked among experts in tobacco control, Federal Drug Administration regulation, and health communication. In the second stage, the team will conduct focus group discussions among young ENDS users aged 21 to 29 years old to obtain feedback on how to enhance the design and effect of health warning labels. In the third stage, the research team will then test the labels on the ENDS device in a clinical lab cross-over experimental study, where each participant will use devices in two sessions. One session will consist of using their preferred product without the health warning labels, and the other will be their preferred product with the labels on the device.  
"We hope that results of the project will guide policymakers into the application of the health warning labels on ENDS," said Dr. Asfar. "National and state stakeholders will also be able to use the labels through different modalities in counter-marketing campaigns to protect young adults from the effects of using ENDS."
Written by Amanda Torres
Published on June 29, 2021