Dr. Pablo Montero-Zamora Selected as Guest Editor for New Prevention Science Special Issue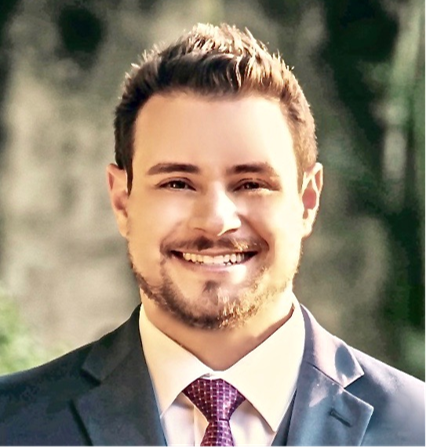 Pablo Montero-Zamora, Ph.D., a Research Associate in the University of Miami Miller School of Medicine's Department of Public Health Sciences, has been selected as a guest editor on a special issue of Prevention Science—the official journal of the Society of Prevention Research (SPR). Dr. Montero-Zamora was selected for the role by the International Committee members of the SPR.
"This is a fantastic and unique opportunity that will advance my knowledge and experience in the academic field," said Dr. Montero-Zamora, who is also an alumnus of the Ph.D. in Prevention Science and Community Health program at the Miller School of Medicine. "However, it is also a great responsibility. As a recently graduated doctoral student, I am highly honored at being nominated as guest editor for the special issue."
The goal of the special issue, titled, "International Responses to Prevention Intervention Research during Human Ecosystem Responses," is to improve global health through scientifically based responses to human ecosystem disruptions, such as the COVID-19 pandemic. The special issue thus far has had an open call for papers and accepted letters of intent. Currently, Dr. Montero-Zamora and a group of guest editors are working to finalize the manuscripts selection. The special issue is expected to be published by December 2022.
"I have really appreciated Dr. Montero-Zamora's energy and willingness to take on a leadership role in our committee so early on," said Amanda Nguyen, Ph.D., chair of the SPR International Committee and Research Assistant Professor at the University of Virginia's School of Education and Human Development. "We had this idea percolating to do a special issue, and he really just took it and ran with it, pulled together committee members to work on it, and kept it moving forward. We are all very excited to see how it comes together over the next few months."
Among his responsibilities in the role of guest editor, Dr. Montero-Zamora has helped in designing and disseminating the call for papers, reviewed the letters of intent for the special issue and is working with the other guest editors to provide an inclusive set of papers that best advance theoretical and empirical knowledge on prevention interventions during human ecosystem responses. He will also be part of the group that will be writing commentaries and the introductory paper for the special issue, as well as making recommendations to the journal's official editor.
"I am utilizing this outstanding opportunity to nurture my passion for public health research and community well-being, especially during the difficult times that we are all facing," said Dr. Montero-Zamora.
Eric Brown, Ph.D., Associate Professor in the Miller School of Medicine's Department of Public Health Sciences, served as Dr. Montero-Zamora's primary mentor throughout his journey as a doctoral student. Dr. Brown emphasized that it is great to see graduate students like him contribute to the field of public health in meaningful ways like these. 
"This really is a meaningful contribution to our field as this issue provides an opportunity to recognize what an important time we are in with regard to conducting international prevention science research," said Dr. Brown. "Right now, you can't avoid hearing about the disruptions to our ecosystems, from COVID-19 at the personal level and global climate change at the environmental level. The question is 'What are we going to do about it?' This special issue of the journal will help us understand how prevention researchers are investigating these crises."
Written by Amanda Torres
Published on August 18, 2021