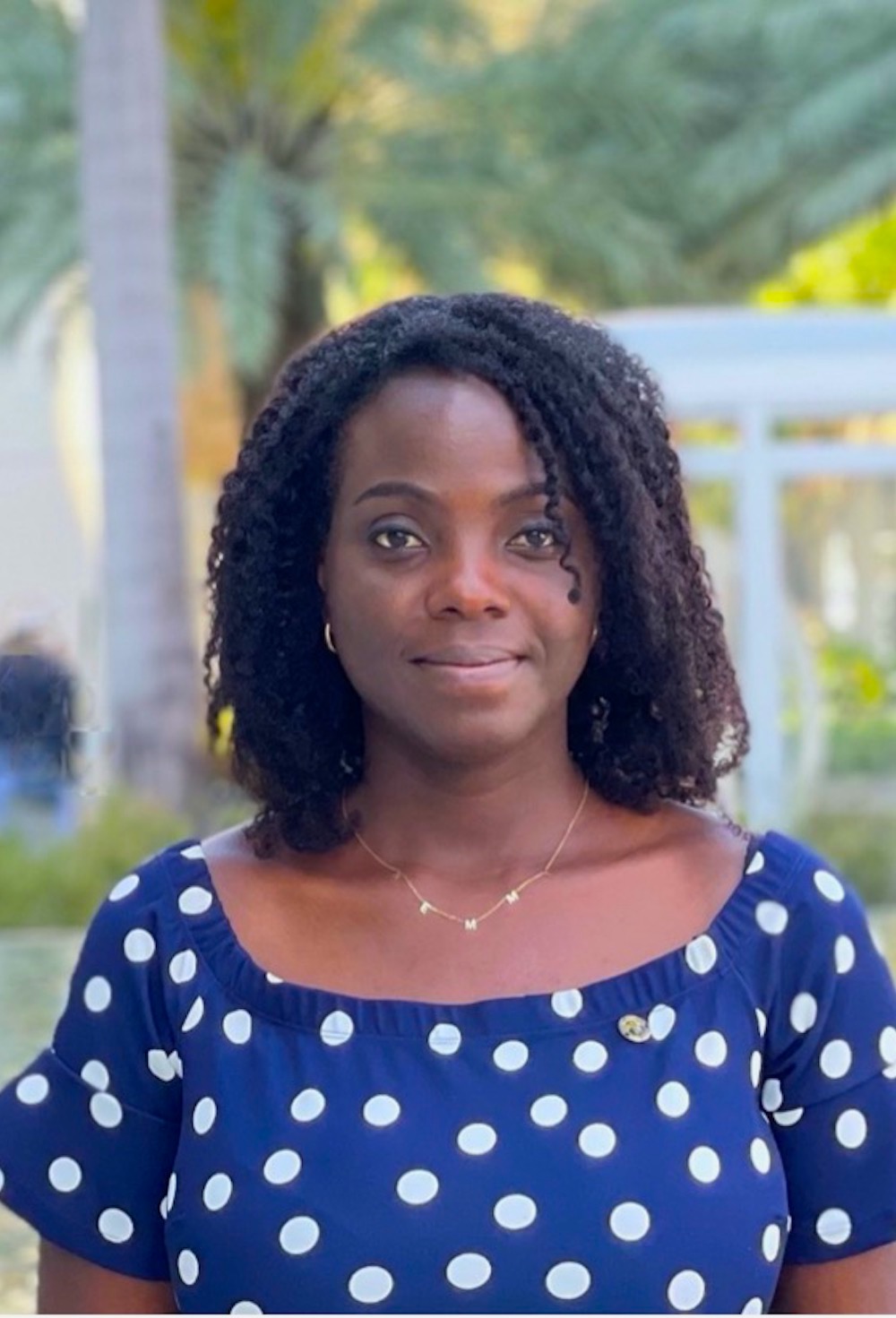 The University of Miami's Graduate Student Association (GSA) recently awarded Oluwafolakemi "Kemi" Ogunsina, a Ph.D. in Epidemiology student at the Miller School of Medicine's Department of Public Health Sciences, with the Academic Excellence, Leadership, and Service Scholarship award.
Ogunsina was named a recipient of the award at the virtual annual Graduate Student appreciation dinner on April 17, 2021. Each year, GSA awards a select group of outstanding graduate students, excelling in the areas of scholarship, leadership, and service.
"I am honored and grateful to the GSA for this academic excellence award and would like to thank my program director, mentors, and research collaborators," she said.
Recently, Ogunsina was also inducted to the Edward A. Bouchet Graduate Honor Society, where she joins four other University of Miami graduate students and post-doctoral fellows.
Ogunsina's dissertation research focuses on examining the association of histologic subtypes, including polybrominated diphenyl ether exposure and biomarkers, of thyroid cancer among firefighters. She is a primary investigator on a study examining facilitators and barriers to cancer screening among Black firefighters.
She is also involved in several research projects and has 10 publications to date, where she has served as the first author on three and co-author in seven. Additionally, Ogunsina served as the president of the department's Epidemiology Journal Club, as well as a Department of Public Health Sciences Cane student ambassador, where she helped new students adapt to university life.
Written by Amanda Torres
Published on April 29, 2021