Dr. Nelson Arboleda Joins the Department of Public Health Sciences as Associate Professor
Nelson Arboleda, M.D., M.P.H., was appointed associate professor at the University of Miami Miller School of Medicine's Department of Public Health Sciences on June 1, 2021, joining the Division of Health Services Research and Policy. Since 2012, he has served as voluntary associate professor in the department and taught two high-in-demand global health courses.
Currently, Dr. Arboleda also serves as the director of the Office of the Americas/Global Affairs within the Office of the Secretary at the Department of Health & Human Services.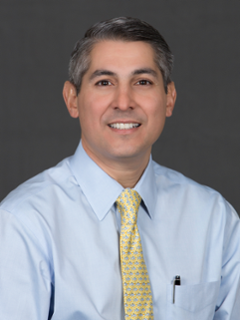 "Dr. Arboleda earned his Master of Public Health in our graduate programs in 2004 and went on to be one of the most impactful alumni in our program's history," said David J. Lee, Ph.D., professor and chair of the Department of Public Health Sciences. "He has been returning annually to teach the next generation of public health leaders and we are excited that he can now devote more time to department teaching, research, and service activities."
Before earning his Master of Public Health (M.P.H.) in the Department of Public Health Sciences, Dr. Arboleda completed his medical degree training in Cali, Colombia in 2000. He joined the Centers for Disease Control and Prevention (CDC) as an Epidemic Intelligence Service Officer in 2004 and since then has served in a myriad of roles with the CDC. These roles have included serving as lead on the Pandemic Flu Task Force and Emergency Preparedness & Response. In 2009, Dr. Arboleda was then appointed as the Director of the CDC Regional Office for all of Central America.
"The international expertise of Dr. Arboleda along with his extensive contacts in Latin American will continue to open doors for students and researchers to address the pressing public health challenges of this region," added Dr. Lee. 
Published on June 29, 2021