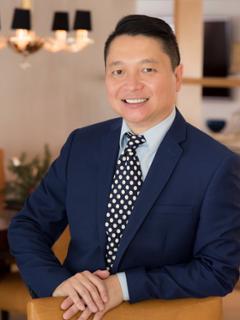 Mariano Kanamori,
M.A., Ph.D.

The virtual 2021 Inter-CFAR HIV and Women Symposium recently took place on October 12th and 13th, 2021 via Zoom. Dr. Kanamori presented a poster in the HIV Prevention breakout room. A question-and-answer session followed the poster presentation which provided audience members the opportunity to ask questions and learn more about the intervention. Community feedback will be used to form the basis of the online Progreso En Salud intervention.  
The impetus for the culturally-tailored, social network-based intervention is to address the high risk of HIV among the rural Latina population. After careful deliberation with PrEP experts and community members utilizing the Delphi method, the PrEP messages for the intervention were selected. Culturally-tailored materials with characters and clear language were also developed. Overall, the feedback from the community consisted of two 90-minute small group discussion sessions with 16 rural Latina women, which were conducted in 8 focus groups in total.
"The goals of this exploratory study are: 1) develop and pre-test scientifically supported and culturally tailored PrEP materials for a social network HIV prevention intervention aimed at increasing Latina's progress along the five positions of the PrEP cascade (Pre-Contemplation, Contemplation, Preparation, Action & Initiation, and Maintenance); and 2) assess the acceptability and usability of these PrEP materials by Latinas," said Dr. Kanamori.
Results/Discussion
Most participants responded with positive feedback towards the PrEP messages. Some participants expressed hesitancy to initiating and continuing PrEP. A clear explanation of the pros, cons and side effects of PrEP is needed to address a community that fears the side effects of the HIV preventative medicine.
Results of the focus groups demonstrate the importance of a trusted community member to communicate vital health information. Participants mentioned that they would not directly visit a doctor regarding PrEP medicine. Participants conveyed that a trusted community member enabled them to feel more comfortable discussing sexual health topics online.
Moreover, there are varying usages and discrepancies among the participants relating to the use of technological devices, such as cell phones and computers. The group established that online interventions should have a maximum duration of one hour.
Participants also highlighted the importance of trust in effective interpersonal relationships and a strong cultural context. As a result of messages received during the current pandemic, participants are familiar with public health institutions such as the Centers for Disease Control and Prevention (CDC). The inclusion of abused women and human trafficking has also been recommended by the participants as a group that would benefit from PrEP.
"Social network HIV prevention interventions with a PrEP component are not available for underserved Latinas. PROGRESO will leverage behavior change in socio-centric network interactions (groups of interconnected friends). PROGRESO will also optimize Latina's access to and effective use of available PrEP information and PrEP programs. Because knowledge and behavior can be spread across interpersonal dyads (pair of friends) inside socio-centric networks, and because the socio-centric networks formed by these dyads tend to amplify this spread, changes in one person's behavior can cascade within and between socio-centric networks, producing behavioral changes in the population-at-large. Such cascades offer the prospect of increasing the cost-effectiveness of HIV prevention programs, especially in low-resource settings", added Dr. Kanamori.
Written by Veronica Bustabad
Published on December 23, 2021